Tags:

girls gymnastics shorts, gymnastic gifts for girl, gymnastic gifts ideas, gymnastic wear stores, Gymnastics, gymnastics crop top, gymnastics hoodies, Gymnastics Shorts, Personalised gymnastics gifts, Personalised gymnastics outfits, personalised gymnastics shorts, personalized leotards for gymnastics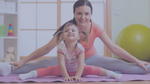 Every parent wishes the best for their children. Parents want to see their children thrive in practically everything: studies, arts, and sports. Apart from learning and hard work, motivation plays a crucial role in building the confidence of a gymnast.
---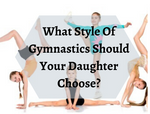 Gymnastics is an excellent way for kids to develop an interest in sports and understand the importance of hard work and determination. The sport builds confidence, increases strength, and flexibility. Gymnastics can be chosen by kids of any age.
---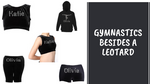 Is it your child's first gymnastics class and you are worried about what your child should wear on the first day? Worry not! You are in the right place; we are here to help you.