Wedding — personalised bridal gifts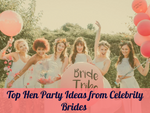 Are you looking for some inspiration for hen party ideas? Well, you are in the right place! We've done some hard work for you to help you out with some unique hen party ideas that will take your excitement to the next level.
---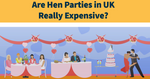 A hen party is a pre-wedding ritual in which bride-to-be enjoys a fun-filled night with her female friends. According to a survey, the cost of hen parties is too much to bear for the attendees. Every bride wants a great hen party.